Adobe Illustrator for Graphic Design
Having a graphic communication strategy is the foundation of any project, and the best tool for developing its entire visual and graphic universe is Adobe Illustrator, the most popular and indispensable program for designers around the world.In this six-course Domestika Basics, graphic designer and art director Valeria Dubin teaches you how to use the software from scratch to create graphic projects from start to finish.
Valeria, with her extensive experience working with brands like Barceló Hoteles, La Xunta de Galicia, and the CCCB as well as on projects such as Pixar: 25 Years of Animation at the Caixa Forum in Barcelona, Spain, teaches you to use the program to create a logo and corporate stationery, as well as design patterns, textures, and a promotional poster.
Start by familiarizing yourself with the basic elements of the Illustrator interface and how to adjust them to your needs. Learn the difference between a pixel and a vector, discover how to create a document, and get to know the general workspace including key components like the properties panel and the toolbar.
After finishing up a tour of the text tools, learn to create and edit vectors. Design a brand's logo from a specific typeface and convert it into an editable vector.Then, do a small illustration of a symbol with basic lines and, once it is ready, join both elements with the path and shape modifying tools before giving your design an identity using the Symbols panel.
Move on to design an advertising poster. Learn to work with photographs and see how to convert them into vectors and create special paints, gradients, and strokes for a stunning poster. Now it's time to edit bodies of text, organize your piece using layers, and prepare the final artwork.
To wrap up this Domestika Basics, explore all the possibilities that Illustrator has to offer for storing and exporting projects. See the different settings and options for creating PDF files and learn how to configure the print settings of your files.
Finish this Domestika Basics by Valeria Dubin with all the skills you need to create professional-grade work for any graphic design project using an efficient workflow in Adobe Illustrator.
Technical Requirements
⦁ A computer with Windows 7 (or higher) or macOS 10.12 (Sierra)
⦁ Adobe Illustrator CC (you can buy it or download the seven-day trial version on the Adobe website).
⦁ A graphics tablet is also recommended although not essential.
5 reviews for
Adobe Illustrator for Graphic Design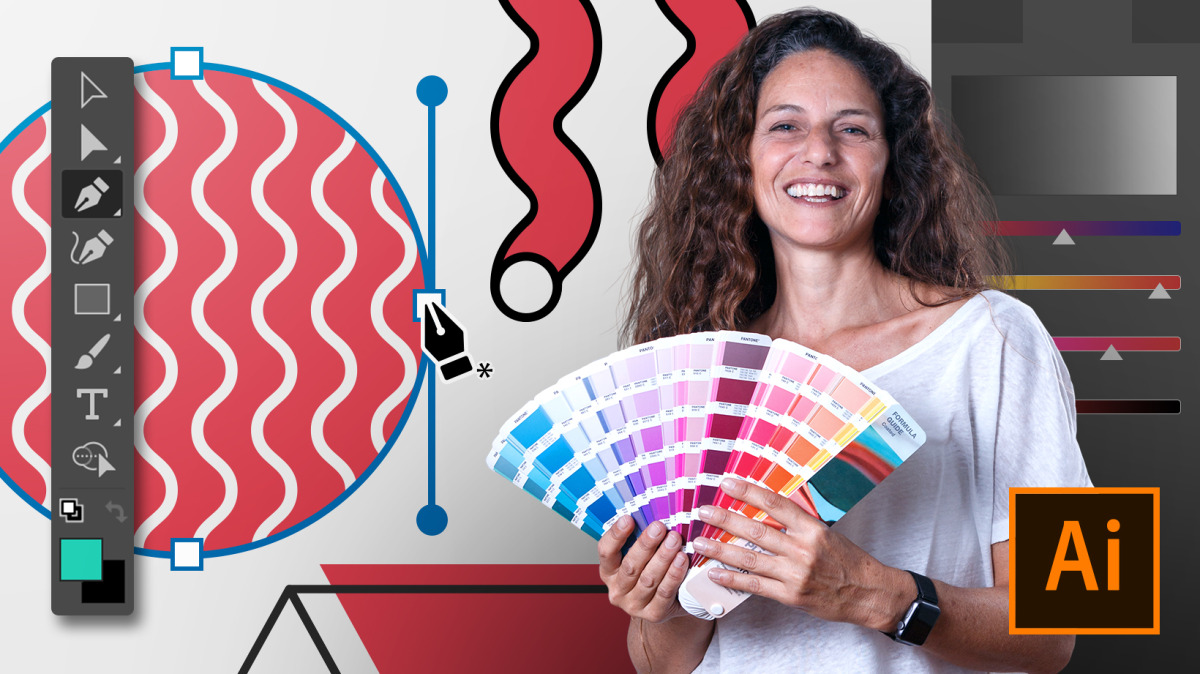 Adobe Illustrator for Graphic Design